Hi, I'm an advanced SEO Expert.
SEO optimizes website rank in search results by targeting keywords. These drive traffics, boosts online visibility, and attracts visitors, improving site performance. Stay with me & get best result.
I am a passionate SEO specialist with a proven track record of driving online success.
Optimizing With a Passion While Exploring The World.
I am a Professional and Certified SEO Expert. I've been working as an SEO specialist for more than 5 years and got strong skills in almost every field of SEO. Even I also got an excellent Experience in this sector.  Who can rank your website on Google's 1st page in a short time ?
→ White Hat SEO Specialist. Top Rated SEO Expert. 5 years experience, nor old methods used.  Unique strategy created and tested by myself, Google 2023 Core Update, helpful content Update.
With 5 years of experience in optimizing websites for search engines, I excel in crafting strategic SEO campaigns that boost organic traffic, enhance visibility, and maximize ROI. I possess a deep understanding of keyword research, on-page and off-page optimization, technical SEO, and analytics. Leveraging my expertise, I have helped numerous businesses across various industries climb the search engine rankings, increase conversions, and achieve their digital marketing goals.
I am committed to staying ahead of the ever-evolving SEO landscape and am dedicated to delivering results-driven strategies that drive online growth.
What Services I'm Providing
Check out My Best Services
Technical SEO involves optimizing the technical aspects of a website to improve its search engine visibility and user experience. It focuses on factors like website speed, mobile-friendliness, indexability, structured data, and site architecture to enhance search engine rankings.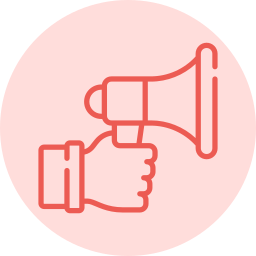 On-page SEO refers to the optimization tactics applied directly to a web page's content and HTML source code to enhance its search engine visibility. This involves optimizing keywords, meta tags, headers, and content quality while ensuring a user-friendly experience.
Off-page SEO focuses on optimizing a website's online presence outside of its own domain to improve search engine rankings and authority. This includes activities such as building high-quality backlinks from authoritative websites, managing social media profiles.
SEO, involves several steps. Firstly, keyword research identifies relevant search terms. Then, on-page optimization fine-tunes website content and structure. Technical SEO ensures site functionality. Off-page SEO builds quality backlinks. Regular monitoring and adjustments are essential for tracking progress and maintaining search engine rankings.
Working in SEO requires continuous adaptation and expertise. It involves researching keywords, optimizing content and technical aspects of websites, building backlinks, and monitoring performance.
Website SEO is the practice of optimizing a website's content, structure, and technical aspects to improve its visibility on search engines, attract organic traffic, and enhance user experience.
Shopify SEO involves optimizing an online store hosted on the Shopify platform. It focuses on improving product listings, site structure, and technical elements to enhance search engine visibility and drive sales.
A website audit is a comprehensive examination of a website's performance, structure, content, and SEO elements to identify issues and opportunities for improvement, ultimately enhancing its overall effectiveness.
E-commerce SEO is the specialized practice of optimizing online stores for search engines. It aims to boost product visibility, rankings, and sales by optimizing product listings, site structure, and user experience.
Google Search Console is a free web service by Google that allows website owners to monitor and optimize their site's performance in Google search results, providing valuable insights and tools.
My expectations were exceeded by this professional SEO optimization expert. Great communication and the process was fast and thorough.
SEO is always difficult to assess, as the effect only becomes apparent later. Asad has documented all backlinks and made them visible. Very good and valuable work. Thank you Asad !
It does take time to see results, however I can see by the Google matrix that traffic has increased already. Job well done and very reasonable pricing.
Especially in Personal contact or professional networking.